Fletcher Trouwen Inspiratie Dag
Fletcher Hotels, 12 July 2020
From 11:00 up to and including 16:00 uur.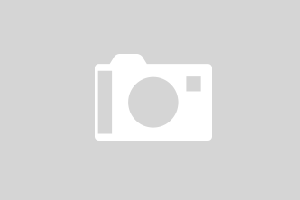 Ontdek jouw droomlocatie tijdens de Fletcher Trouwen Inspiratie Dag op 12 juli. Ga er samen op uit en bezoek 1 of meerder Fletcher trouwlocaties, ONLINE of in REAL LIFE!
Fysiek moeten we natuurlijk afstand houden in deze ongekende tijden, maar de maatregelen zijn versoepeld. En daarom komt Fletcher Hotels dit keer met twee edities van de Inspiratie Dag op 12 juli a.s.: online én real life! Dus, blijft jij liever thuis? Kijk dan via een live videostream (om 11.00 uur) mee met een rondleiding en stel daarna direct al jouw vragen. Ontdek op www.trouwenbijfletcher.nl/opendag welke locaties deelnemen en meld je vooraf aan!
Ga jij liever op pad? Ook dan helpt Fletcher jou graag op weg! Jullie zijn van harte welkom tijdens de Inspiratie Dag tussen 11.00 en 16:00 uur en worden feestelijk ontvangen met een glaasje Fletcher's Bubbels en iets lekkers. Samen worden alle mogelijkheden voor jullie huwelijksdag besproken en krijgen jullie een inspirerende rondleiding om de sfeer te kunnen proeven van deze unieke locatie(s). En dat alles natúúrlijk met gepaste afstand!
Meedoen is makkelijk! Meld je vooraf aan via www.trouwenbijfletcher.nl/opendag. Zo kan de locatie jullie bezoek inplannen en wordt drukte vermeden. Fletcher Hotels heeft al haar hotels geheel ingericht naar de nieuwe maatregelen. Zo kunnen jullie in veiligheid genieten!